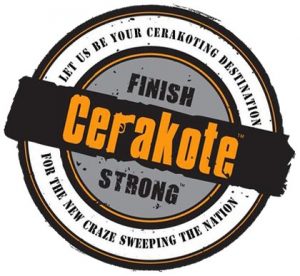 Cerakote is the world leader in thin film ceramic coating technology. We use Cerakote ™ gun coatings to compliment our dipping process to create a solid color option for our customers that will last a lifetime.
With over 100 Cerakote colors available, the options are nearly unlimited for a custom gun.  Because Cerakote colors below are digital representations of available colors, colors may look different upon application of the coating to the actual weapon.
Cerakote® H Series
H-Series is the most durable of the standard Cerakote® product and provides the best performance in hardness, wear, scratch resistance, adhesion and corrosion resistance.
Cerakote® C-Series: 
C-Series should ONLY be used for very high-temp applications up to 1200 degrees F, such as suppressors and machine gun barrels. C-Series should NOT be mixed with H-Series Catalyst or Coatings. C-Series is available in a wide range of colors to match the overall finish requirement of the rearm or weapons system. C-Series is used to coat scopes and other optics, as well as fiberglass, polymer and other substrates which cannot be thermally cured.
Here are some colors available, custom colors can be mixed and are available upon request, please contact us with any questions.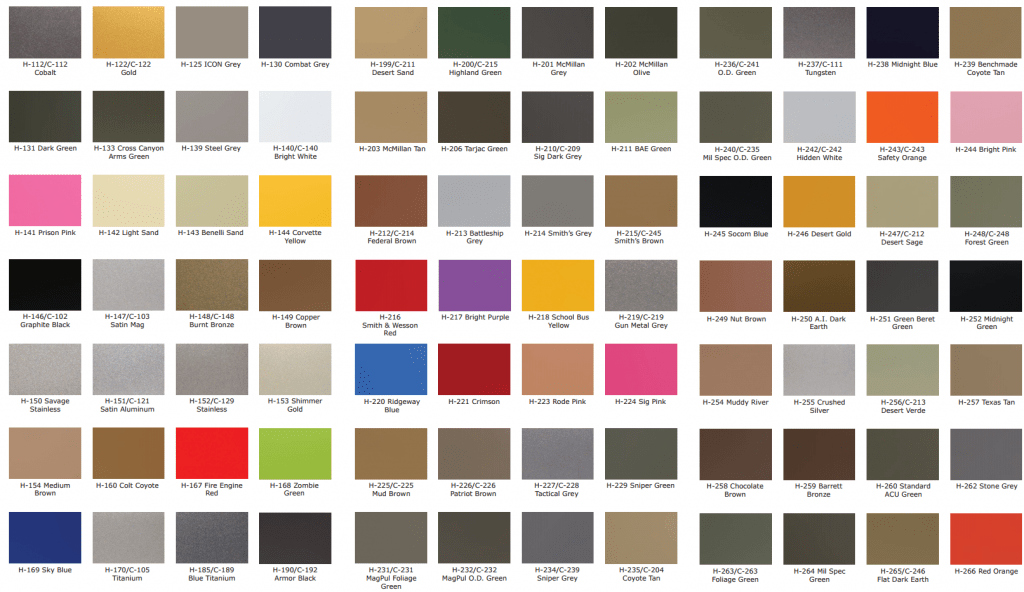 .

.
.